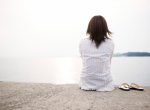 Our aim is to provide a diverse range of health services to women in a comfortable, caring and supportive environment. We offer support to women through two main programs offered under Contract to the Department of Health.
The Women's Health Program offers a low cost professional individual counselling for general emotional well-being. The women attending are often experiencing major life stressors including domestic violence or relationship breakdown, raising children with disabilities, severe and chronic anxiety, depression, low self esteem etc. and other difficulties. A holistic service such as ours, which links them in to others, can be particularly helpful.
We also provide gentle exercise classes, and a term by term Self Esteem or Assertiveness Therapeutic Group. These groups and courses can provide a comfortable and supportive environment to assist women to reach their full potential. This program also enables us to network and liaise with providers, such as domestic violence services, to best utilise resources and projects for local women using the social model of health.
Testimonials from some of our clients:
"I have come in shattered after 20 years, my eyes are open and what I see is hope"
"Feel privileged to have access to such a great facility. Fantastic for Women's Wellbeing"
"Thank you to all the staff – you are very welcoming and made it easier for me to come to my sessions when initially I was very nervous"
Click below to see brochure on our services.