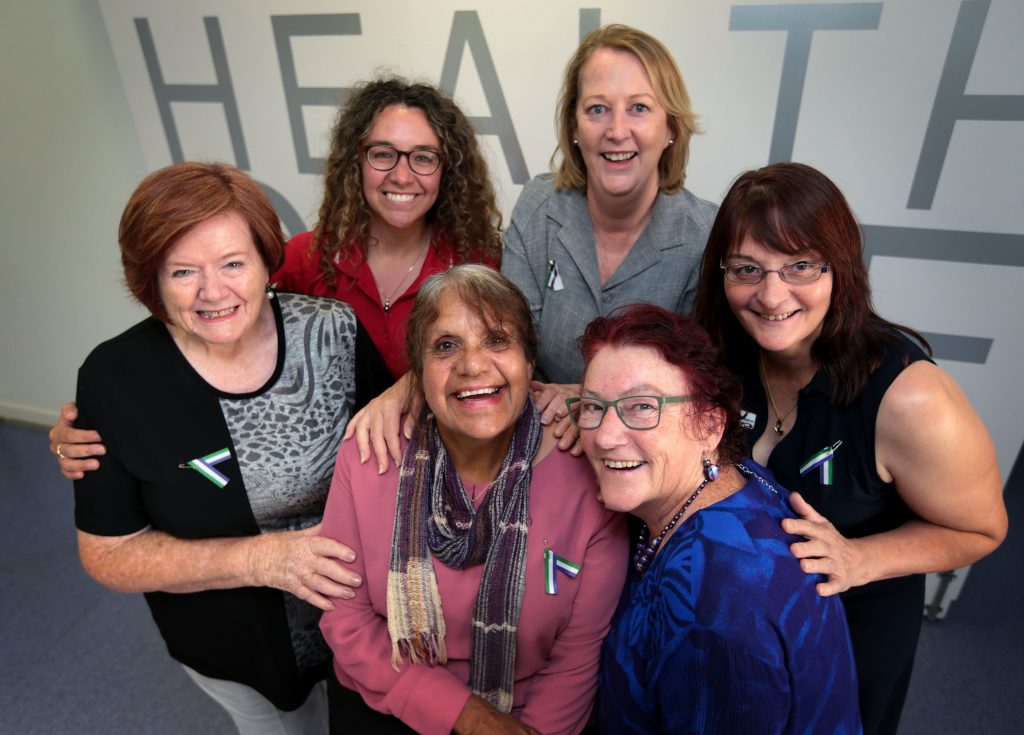 Clockwise from left: Mary Papadopoulos, Alyssa Hayden, Michelle Roberts, Debbie Mason, Patsy Molloy, Di Ryder (photo courtesy of Community Newspaper).
International Women's Day on Wednesday 8th March was a day to remember at 4 The Avenue in Midland as over 30 members, staff, clients and friends gathered to celebrate the day. Midland Women's Health Care Place invited Whadjuk Noongar Elder Di Ryder, local politicians Michelle Roberts and Alyssa Hayden to join other women working in the community for afternoon tea.
Debbie Mason gave the keynote speech. Debbie is the City of Bayswater's Australia Day WA Citizen of the Year for her work with Starting Over Support. The not-for-profit organization helps victims of domestic violence start again. Three years ago, the service started in a double garage and a granny flat. Today SOS is based out of a Bayswater warehouse, doing up to five deliveries a week of cleaning products, tables, chairs, vases, cutlery, power boards and other items needed to start life over.
Debbie pointed out that "The biggest problem for women who've come from a domestic violence situation is that everything seems so difficult, everything's a challenge and this is one thing that helps make life normal."
SOS assists a variety of crisis refuges, Government and non- Government agencies who deal with families and individuals escaping domestic violence or disruption. The service is run solely by volunteers.
How you can help?
Volunteers – needed to assist in many areas
Events – attend and support events
Direct monetary donations
Donate pre-loved items, especially white goods such as fridges, washing machines, microwaves. Also, furniture (that is not too bulky) queen bed ensembles, single beds, chest of drawers, small wardrobes.
The warehouse is currently open Tuesday and Thursday 9am-2pm for you to drop off your items. For larger items that require pickup, send an email to donations@startingover.org.au. Please understand that SOS may not be able to attend to your pick up immediately.
For more information see Starting Over Support Facebook page