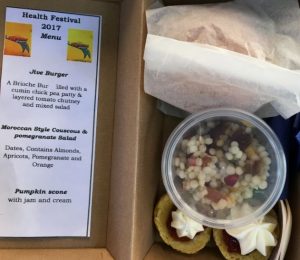 On Wed 10 May, MWHCP staff, Kate and Sara were delighted to attend the Cyril Jackson Health Festival. Staff holders were treated to healthy snacks, morning tea and a delicious lunch by the students from the Cert II Hospitality students, as the campus opened its doors to regional students from Balladura Community College, John Forrest Secondary College, Morley Senior High and Edith Cowan University.
With over 50 stands with representatives from agencies such as Centrelink, Sexual Health Quarters, Palmerston Perth, Holyoake Drumbeat and Royal Life Saving Society, students were offered a wealth of information and resources. Thank you to Debra Fitzsimons, Campus Community Coordinator and mastermind of this wonderful event.
MWHCP ran an interactive stall engaging students in conversations about healthy coping skills for managing stress and anxiety. Students clearly identified with the use of several techniques such mindfulness colouring, exercise, health eating, journaling and talking with friends.
We had a bit of fun talking about Stones Have Feelings Too cards from St Luke's Innovative Resources. Describing feelings is at the heart of emotional literacy and therapeutic work. Yet, sometimes people interpret feelings very differently. Each card in this set features a stone on one side, and three words on the reverse to describe the emotion shown.
If you, or someone close to you is struggling with your mental wellbeing come and talk to the counselling staff at MWHCP. We offer low cost counselling, workshops and referrals to relevant local services.